UNCHAINED
Bike Chain Art By Nirit Levav Packer
'UNCHAINED' is Nirit Levav Packer's gift collection of her famous line of bike chain statues.
Nirit is an environmental artist that creates her art mostly from recycled materials.
After the success of the sculptures displayed at the impressive gallery in Jaffa, Nirit started to produce a line of the smaller bike chain sculptures.
Nirit is an artist and creator, was born in 1963, married and a mother of 4 boys. In 1987 she graduated from her fashion studies at the Parsons School of Design in New York, after she developed a fashion design career, focused on wedding gowns. In the year 2000, she began to create art in parallel to her other occupation and extended her knowledge in goldsmith art, ceramics, and iron sculpting.
Read More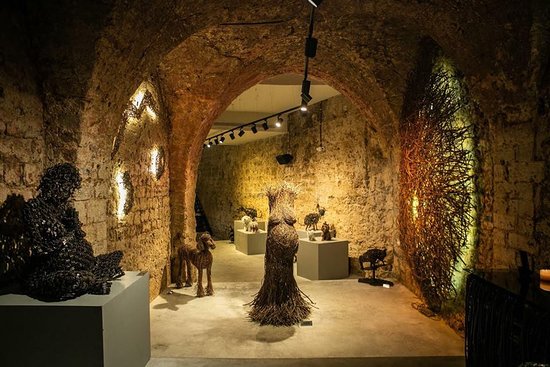 Visit Nirit Levav Packer's Official Website
Take a journey into the amazing world of Nirit!
Discover her stunning artwork and learn more about her creative process.
Visit The Oficial Website: